David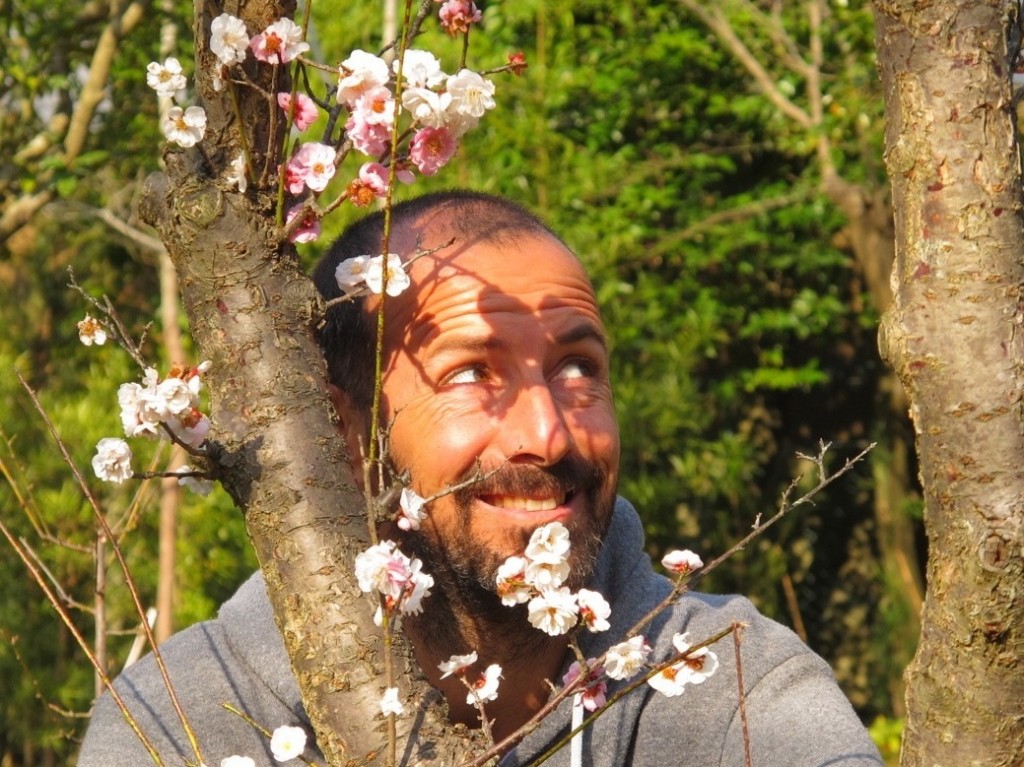 David Lutt is a licensed osteopath combining his expertise and love of osteopathy, Thai-yoga massage and zen shiatsu. He is the co-founder of Osteothai, initiator of the dynamic Thai Massage.
He's spent 4 years living in Asia (India and Thailand) immersing himself in yoga, shiatsu, Vipassana meditation and traditional Thai massage. In Thailand, he studied mainly under Asokananda and Ajahn Chaiyuth Priyasith, who was and is still his real inspiration.
In France, he always keeps on going with passion on his osteopathic path, inspired by the work of Pierre Tricot, Joerg Schuerpf and Bruno Ducoux.
He runs Thai massage and Osteothai courses all over the world, including Thailand. And his love for movement, rhythm and fluidity makes him enjoy capoeira, swimming in the sea and… football!
Dao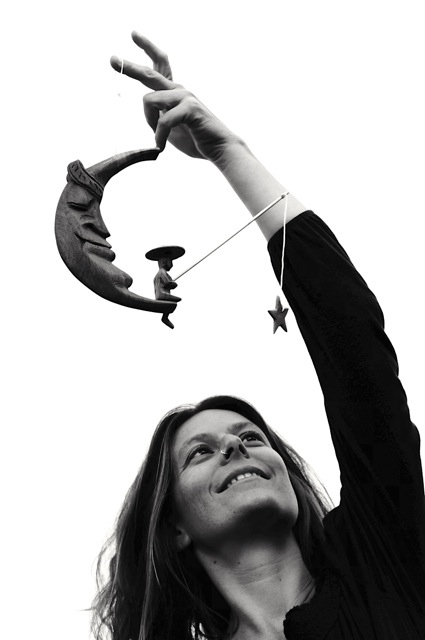 Dao Lefevre has lived a long love story with Thailand since 1998. She used to live and work there and speaks fluently thai. It is over there obviously that she has started her Thai massage training at Wat Po (Bangkok) and in several other schools. In 2009, she meets the Sunshine Network and finds there the essence of Thai massage that resonates with her heart. Since then, she dedicates her time to learn this sacred dance. She has followed also a serious Osteothai training. Nowadays she goes along and assists david very regularly.
She is well-known for her warm, firm but soft hands, for her way of listening and taking care of everyone. Her joy of life brought her also to travel extensively, practice yoga, cook vegetarian delices and share her passion for tea (her "tchai" is worldwide known and appreciated !!!).

And also…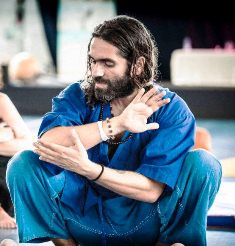 Takis has been teaching Thai massage for the last 20 years in Greece and Europe.
Takis and David met in India and spent lots of time together in Thailand with Ajahn Chaiyuth and Asokananda.
They share the same resonance for Dynamic Thai Massage movement, rhythm and joy. They teach sometimes together and share the same project "Mindful Touch Training" to provide a framework for Thai massage practitioners and teachers dedicated to the principles of the art of Touch, Thai massage training and the practice of Mindfulness.
For more infos on Takis and the Sunshine House (Greece) :
www.thaimassage.gr

They have learnt Dynamic Thai Massage with Takis and/or David. And today they teach it!
Alfonso Cazenave (Spain and Poland) : www.karunabodywork.eu
Bojan Babic (Serbia) : thaiinflow.com
Chiharu Miwa (Japan)
Pasi Kuusela (Finland)
Sia Peyman (Austria)
Sylvain Broucke (France – New Caledonia – and Canada)
Thierry Bienfaisant (Belgium) : www.therapiethaimassage.be
Till Heeg (Germany and Spain) : www.tillthai.com
You could also come across them in our courses as they are assistants :
Cécile Herault (France)
Kenny Takade (USA/Japan)
Matthias Beuthe (Germany)
Mika Bar-on (Israel)

The list would not be complete without mentioning two students of Ajahn Chaiyuth with whom David did share and practice :
Hélène Carrara (France)
Iain Davison (Scotland).